Save Time at Your First Appointment With Our Clayton Chiropractor!
At Clayton Chiropractic, our skilled and experienced chiropractic team is proud to serve patients not just in Clayton, but the surrounding areas communities of Four Oaks, Wendell, Archer Lodge, and more. If you've just recently scheduled your first appointment with us, we look forward to meeting you and helping you achieve optimal health and wellness through our holistic chiropractic services!
As you prepare for your upcoming appointment, there are a few things you can do to expedite your time in our waiting room and speed up the process of seeing our Clayton chiropractor.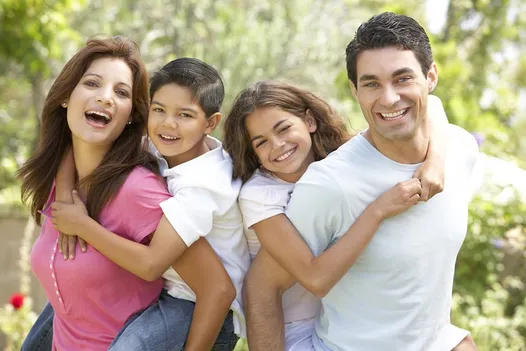 Preparing for Your First Appointment
One of the easiest things you can do to speed up your time in the waiting room on the day of your first appointment is to simply fill out your new-patient forms ahead of time! This is just another convenient service we provide to show how much we value your time
More About Our Practice and Services
In addition to preparing for your upcoming appointment by filling out your new patient paperwork ahead of time, you may also want to explore a little more about our practice and the services we have to offer. Our chiropractic team offers treatment for any number of conditions and injuries, including car accident injuries, sports injuries, workplace injuries, and more. Some of our common conditions treated include:
back and neck pain
sciatica
carpal tunnel syndrome
fibromyalgia
whiplash
and many more
All of our in-office treatments are holistic, drug-free, and non-invasive so you can enjoy the benefits of these techniques without worries about risks and side effects. Furthermore, because all of our treatments focus on addressing pain and symptoms directly at their source rather than just masking the pain, you can feel good about knowing that you're improving your overall health and wellness with each visit to our office.
Questions? Call Clayton Chiropractic Today!
If you have additional questions about what to expect at your first appointment, or if you'd like to find out more about our practice, we invite you to give our office a call! You can reach our team at Clayton Chiropractic by giving us a call at (919) 553-2225. Make sure you also take advantage of our free consultation for new patients!
---
Welcome to the Clayton Chiropractic new patient center!
We understand that arriving at a doctor's office for the first time can be nerve racking. If you've never experienced chiropractic care before, you may not know what to expect when you come to our Clayton chiropractic office for the first time. Filling out paperwork, learning new faces and names, and getting to know your way around the office can be an overwhelming experience.

That's why at Clayton Chiropractic our aim is to remove any unnecessary stress or tension and make you feel comfortable during your visit with our chiropractor.
In this area of the website, you will be able to take care of items necessary for your visit prior to arriving. If you have any questions at any time, please don't hesitate to contact our Clayton chiropractic office at (919) 553-2225!