If you are seeking relief for a sports injury in Clayton, NC, Clayton Chiropractic wants to be your go-to care center. Dr. Karel Lloyd and our supportive sports-recovery team has effective methods for treating your sports injuries. We know that an injury not only sets you back physically, it also effects your emotional state. Our Clayton chiropractor and team work together to ease your aches, heal your injuries and return you to the sports arena feeling stronger than ever before. Our natural approach relies on your body's ability to heal itself. We do not use medications which may have unwanted side effects and our approach often eliminates the need for surgery. We welcome the opportunity to serve athletes of all intensity levels living in the Clayton, Selma, Archer Lodge, Wendell, Four Oaks and surrounding sports communities. Our chiropractor cares for athletes of all ages and is available to position your body to help you reduce your injury risk.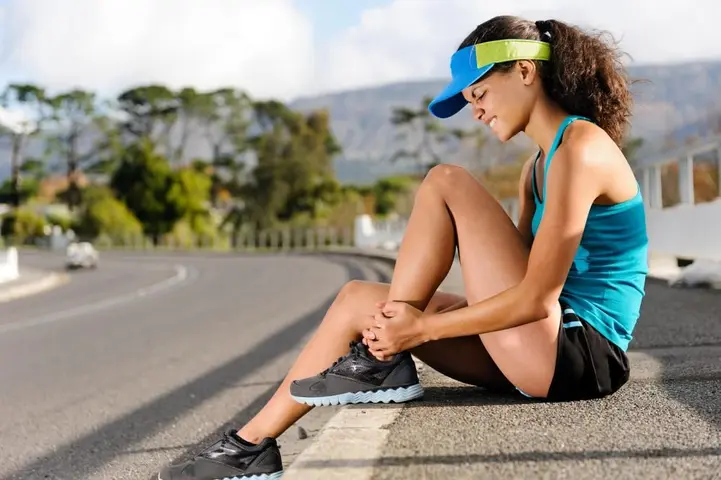 Chiropractic Care for Sports Injuries in Clayton
Do not want for relief when suffering from a sports injury. Let Dr. Lloyd evaluate your injury to begin effective chiropractic treatments as soon as possible. We offer free consultations for new patients and a sports injury is on our list to discuss and heal. Our first priority is to reduce your pain and inflammation. Our chiropractor positions your spine and joints into the best alignment to lessen nerve pressure that adds to your discomfort. This alignment supports faster healing as circulation is improved to the area to bring healing elements and remove toxic wastes.
Even if you have played sports for years, you run the risk of an injury. Some occur suddenly while others are the result of overuse. Some of the sports injuries that we care for include:
Plantar fasciitis - pain in your heel or the bottom of your foot from an inflammation in the ligament. This condition may occur if your calves are too tight and we teach you flexibility exercises to reduce your risk.

Runner's knee - pain in your knees is often the result of overuse, wear and tear or improper running techniques. Dr. Lloyd positions the knee and educates you on the value of proper footwear and posture.

Golf/Tennis elbow - If your elbow is sensitive to the touch, hot or painful, we will position your elbow into a healing alignment.

Back pain - this may be due to impact sports or poor posture while exercising. Gentle spinal adjustments reduce nerve pressure and help herniated discs return to their proper position.

Muscle strain - an overworked muscle may be painful and we show you how to avoid a recurrence while encouraging your muscles to heal.

Joint sprain - pain in your joints is eased through gentle adjustments and exercises to support your rehabilitation.
Learn More About Sport Injury Treatment With Our Clayton Chiropractor
Do not let a sports injury slow your progress or enjoyment. Let Dr. Lloyd and our health team at Clayton Chiropractic position you for success. Call us at (919) 553-2225 today to learn more!