Lower back pain can make you feel as if you've lost the lower half of your body to some unbeatable, malevolent force. The many acute and chronic issues that can trigger this symptom can also affect your lower extremities, effectively disabling you and ruining your quality of life. But lower back pain doesn't necessarily call for invasive surgery, nor should you have to depend on heavy painkillers to get through the day. Here at Clayton Chiropractic, we know how to diagnose and treat lower back pain effectively through conservative care.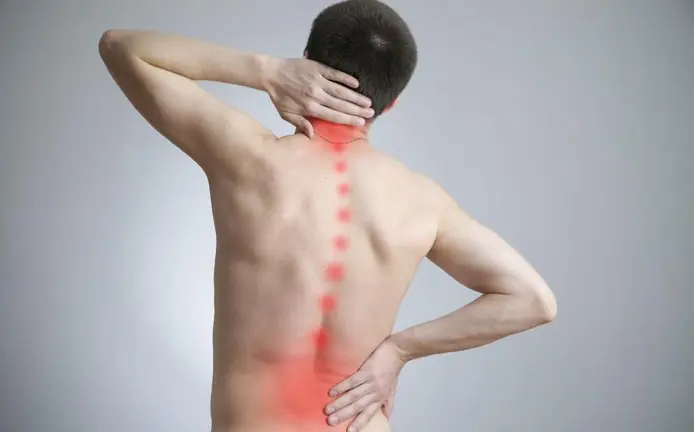 Injuries, Pregnancy, Chronic Conditions and Other Lower Back Pain Causes
A case or lower back pain in Clayton may stem from any of several causes, some of which require a detailed spinal examination to diagnose accurately. You might have a longstanding misalignment in your spinal column that has been throwing your body off balance for years without your even knowing it, placing progressively worsening strain on the lower back muscles and connective tissues. Advancing age can cause the lumbar discs to lose height, possibly leading to disc herniation, joint inflammation/arthritis, and nerve impingement. A disc pressing against the sciatic nerve can cause sciatica, adding leg pain to your list of woes.
Other causes of lower back pain are easier to identify. The nine months of pregnancy can create obvious shifts in an expectant mother's weight distribution, causing low back pain. A sports, work or auto accident can dislocate the vertebral joints, herniate discs and tear muscles all at the same time, producing multiple sources of pain and stiffness.
The Chiropractic Approach to Lower Back Pain Relief
If your pain refuses to go away and you're brooding over the thought of undergoing back surgery, we have some good news for you. Our Clayton and McGees Crossroads chiropractor, Dr. Karel Lloyd, has successfully treated many causes of low back pain using natural techniques and therapies. Once we have pinpointed the joints or other structures that are creating your symptoms, targeted spinal adjustments can restore them to their normal alignment. Bringing your spine back into line can relieve nerve impingement (including sciatica symptoms) while giving strained soft tissues a chance to heal. Dr. Lloyd also offers prenatal chiropractic care to help pregnant patients experience less low back pain and better nerve function.
If your lower back pain involves injuries to muscles, tendons, ligaments or fascia, you may also benefit from our fascial movement taping services. This form of taping supports the injured tissues and helps them move more freely while also enhancing blood flow and fluid drainage for pain relief and speedier healing.
We Can Help Your Conquer Your Low Back Pain in Clayton or McGee Crossroads
Experience the natural approach to lower back pain relief -- call us at Clayton Chiropractic at (919) 553-2225 to schedule a free (first-time) consultation and evaluation. We can help you conquer that case of low back pain in Clayton or McGees Crossroads!