Sciatica Treatment in Clayton, NC
If you are searching for natural sciatica treatment in Clayton, NC, Clayton Chiropractic invites you to our healing center. Our Clayton and Archer Lodge chiropractor, Dr. Karel Lloyd, uses your body's healing ability to alleviate sciatica symptoms such as lower back pain, leg weakness, and limited mobility. If you are experiencing sciatica symptoms and live in or around the Clayton area, let Dr. Lloyd examine your symptoms and develop a natural care approach to alleviate your discomfort. Sciatica responds very well to chiropractic care, as it is a nerve condition. The sooner you begin treatments, the sooner your body is able to restore itself to full, functioning health.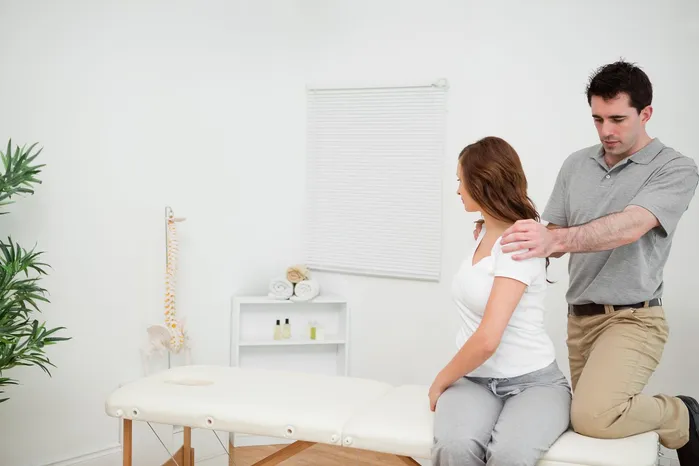 Chiropractic Care for Lower Back Pain in Clayton
One of the first symptoms of sciatica is pain. If you feel lower back pain in Clayton, Dr. Lloyd listens to your symptoms and examines your spine. Then, our Archer Lodge chiropractor and the Clayton Chiropractic health team develop a healing plan to alleviate pain and other sciatica symptoms. Sciatica is a condition in which the sciatic nerve is being compromised. The sciatic nerve leaves your spine in your lower back region. It supplies nerve signals to your hips and legs. If the nerve is experiencing pressure from a herniated disc or a misaligned vertebrae, these nerve signals are not operating at peak performance. As a result, you may feel symptoms such as:
Lower back pain
Pain in your hips
Leg pain, weakness or numbness
A tingling sensation in your legs
Limited mobility in your back, hips, and legs
Pain that worsens when sitting for long durations
Gentle chiropractic adjustments remove the pressure from the sciatic nerve. If the vertebrae is out of alignment, Dr. Lloyd gently moves the vertebrae into position so nerve signal can flow freely. If you are struggling with a herniated disc, adjustments position the spine to allow the disc to return to its proper position. We also show you exercises to strengthen and stretch your back and core to keep the sciatic nerve free of interference.
Contact our Clayton Chiropractor for Sciatica Treatment Today!
For relief from lower back pain in Clayton and to determine your sciatica treatment in Clayton, we welcome the opportunity to care for you. Sciatica may appear suddenly after lifting heavy objects or a personal, sports or auto accident injury. Sciatica may also appear gradually and you feel your symptoms worsening over time. The only way you know for certain if sciatica is the cause of your discomfort is to let our Clayton chiropractor, Dr. Lloyd examine your spine. If we determine you are dealing with sciatica, our treatment plan goes to work immediately.

With consistent chiropractic care, your back pain is alleviated, your leg strength returns and you are able to feel full mobility. Our team shows you how to avoid future sciatica episodes through proper lifestyle changes, sleeping habits, and healthy posture. To begin your sciatica treatment in Clayton or to schedule your free new-patient consultation, please contact us today at (919) 553-2225