Neck Pain Relief with our Clayton Chiropractor
Dr. Karel Lloyd and the health staff at Clayton Chiropractic understand the discomfort and frustration that accompany neck pain. We invite residents of Clayton, Four Oaks, Wendell, Archer Lodge, Selma and the surrounding communities to visit us when seeking relief from neck pain. Dr. Lloyd offers free consultations for new patients to educate you on the value of treating your neck pain through natural means. Our Chiropractor in Clayton will perform a complete examination to uncover the reasons for your neck pain and to determine the correct health care approach for your body. During our evaluation, we may find that your neck pain is related to another issue and we will offer treatments to restore your body to healthy, pain-free living.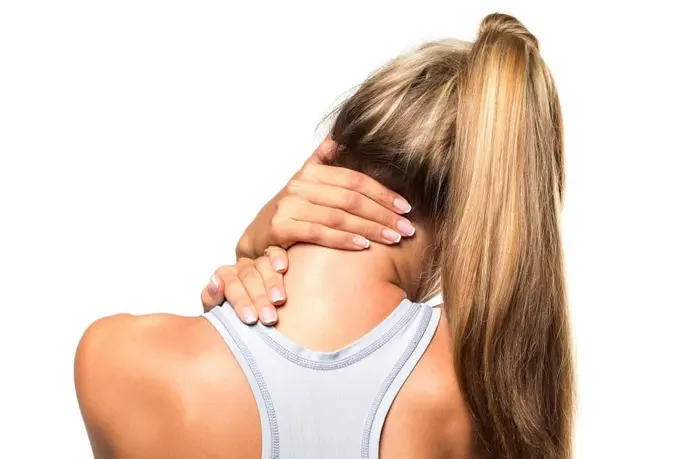 Neck Pain Causes & Treatments
Your neck pain may have appeared instantly if you were involved in a car accident, sports injury or work-related accident. Or, your neck pain may have begun as a slight discomfort and has escalated into debilitating pain as the years progressed. Dr. Lloyd will find the reasons for your pain to determine how to treat and relieve your discomfort. Some reasons for neck pain include:
Car accident injury - if you have been involved in an automobile accident, your head may have quickly snapped forward and backward. This can lead to whiplash which includes neck pain, headaches, dizziness and blurred vision.

Herniated disc - if a disc between the vertebrae of your neck is beginning to leak out from its protective sac, the nerves in your neck may be feeling pressure. This pressure equals neck pain, limited movement, and sometimes pain into the shoulders and/or arms.

Muscle strain - if you have strained a muscle in your neck while playing sports or lifting a heavy object, your tight muscles may be pulling the vertebrae out of alignment and causing pain.

Poor posture - years of poor posture or a work station that is not set to the appropriate height, can cause wear and tear pain in your neck.
Fortunately, for the above reasons and many others, chiropractor care brings relief. Dr. Lloyd adjusts the vertebrae in your neck to position your spine in a pain-free way. Our chiropractor may also position your back to support proper neck alignment. When your spine is aligned, the pressure on the nerves reduces and herniated discs are more likely to move back into their correct placement. We teach you exercises to support a healthy neck posture and show you better ways to sit, stand, sleep and move to protect this structure. When needed, Dr. Lloyd applies Kinesiology tape to keep your muscles aligned and reduce muscle strain. This also lessens your pain and allows you to return to your physical activities.
Contact Your Clayton Chiropractor Today For Neck Pain Relief!
If you are seeking neck pain relief in Clayton or the nearby towns, we invite you to call Clayton Chiropractic for effective treatment options. Your initial consultation is free and we offer convenient office hours to fit your needs. Please contact us today!