Clayton Chiropractic is your source for the ultimate in back pain relief. Dr. Karel Lloyd, our Clayton chiropractor uses natural treatment options to alleviate the source of your chronic back pain so you can return to a pain-free life. Our health team and chiropractor in Clayton welcome those living in the area as well as those who live nearby in the areas of Four Oaks, Garner, McGee Crossroads, Smithfield and Wendell. Our chiropractic wellness center does more than eliminate your back pain. We use a holistic approach to improve your overall well-being, strength and mental health.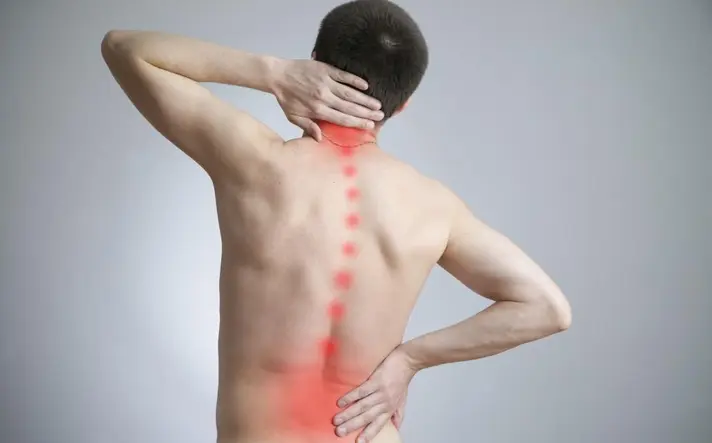 Treatment Options for Back Pain in Clayton
Dr. Lloyd first determines why you are experiencing back pain by performing an overall physical exam. Some of the reasons for back pain include:
Auto accident injury- if you were hit from behind or were jostled in a head-on collision, your back may have been thrown out of alignment.

Herniated disc- also known as a ruptured disc, a herniated disc is when the disc has leaked out of its normal position between the vertebrae.

Vertebra subluxation- occasionally, a vertebrae may slip out of alignment and place pressure on the nerves.

Wear and tear- overuse injuries from repetitive movements or normal wear and tear due to aging may result in back pain.

Degenerative discs- when the discs between the vertebrae lose some of their elasticity and cushioning, you feel an increase in pain.

Sciatica- when the sciatic nerve signal is irritated due to a disc or vertebrae placing pressure on the nerve.

Sports injuries- trauma from sports or a lack of flexibility in the legs may contribute to lower back pain.

Lifestyle- years of poor posture or bad habits from sitting or standing incorrectly contribute to back pain.

Spinal malformations- scoliosis and kyphosis are abnormal curves of the spine which may lead to lower or upper back pain.
Once we identify why your back is hurting, we develop a treatment plan to eliminate or reduce the source. For example, if your back pain is related to an injury, we begin by decreasing inflammation in the area. Then, we position your spine so nerve signals and blood flow return to normal. This promotes healing of the injury and reduces your pain.
Chiropractic Adjustments for Back Pain With Your Clayton Chiropractor
Chiropractic adjustments of the spine are the key to eliminating your back pain. Dr. Lloyd positions the vertebrae into alignment to alleviate pressure on discs and nerves. You may feel pain relief after your first visit with continued success as your treatment progresses. Dr. Lloyd will teach you ways to support a strong posture and provide tips on how to eliminate bad habits. These small changes go a long way to reducing your back pain and as you improve your core strength with exercises given, you may find your posture is easier to maintain. Dr. Lloyd may also teach you stretching exercises to eliminate tight muscles that pull on your back.
Contact Us Today to Schedule Your Appointment!
At Clayton Chiropractic, our back pain relief options are entirely natural. We work with your body to prompt healing and pain relief. Please call us today to schedule your appointment and learn about our free consultation for new patients.