Headache & Migraine Relief From Your Chiropractor in Clayton
As your chiropractor in Clayton, we regularly provide headache and migraine relief for Clayton, Four Oaks and McGee Crossroads residents. Tension headaches and migraines can both make everyday life difficult or impossible, especially if you're prone to frequent attacks. The good news is that both of these conditions can be treated effectively through natural, conservative treatment methods that convey longer-lasting benefits than drugs can offer.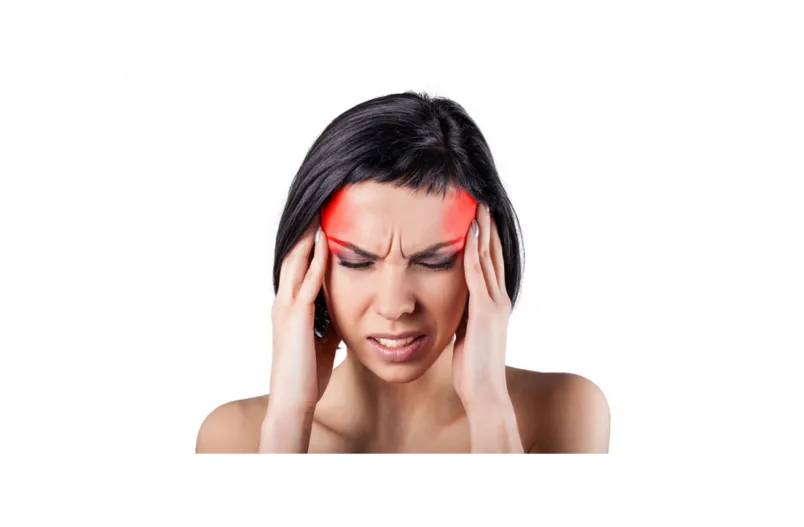 Behind Headaches & Migraines
Most headaches are of the classic tension headache variety. These stem from tension-related muscle spasms in the neck. One muscle in particular, the RCPM muscle, pulls on a sensitive structure called the dura mater to produce headache pain. If your head sits even slightly off-axis on the top two bones of your cervical spine, the resulting muscle tension can easily cause chronic muscle spasms that lead to headache pain. The same violent jolts that produce whiplash or concussion can also force this upper cervical misalignment -- or your misalignment may have developed gradually over a period of years.
Migraines can also be a side effect of concussion or whiplash injuries, but they can also be set off by foods, weather changes, hormonal imbalances and sensory stimuli. Migraines produce not only splitting headaches but also nausea, vomiting, mood changes, visual "aura" and extreme sensitivity to both light and sound. Brain stem changes cause low serotonin levels and trigeminal nerve reactions, prompting the dreaded migraine symptoms.
Upper Cervical Adjustments & Other Treatments from Our Chiropractor in Clayton
Pain relievers might dull your symptoms for short time, but they can't address the underlying physical imbalances that make those symptoms occur (and recur). For that level of headache and migraine relief, you need Clayton Chiropractic. Our Clayton chiropractor will ask about your symptoms and any recent accidents you have experienced, take your medical history, and perform a thorough exam to pinpoint any musculoskeletal abnormalities. This enables us to prescribe the most effective forms of conservative care for your particular situation.
Tension and injury-related headaches often respond well to upper cervical adjustments. Correcting the relationship between skull and spine can help you say goodbye to tension headaches. We can also recommend ergonomic and lifestyle changes to keep stress out of those neck muscles. Migraines can be relieved by our natural methods as well. Chiropractic adjustments to normalize the cervical spinal alignment and nerve function have been shown to reduce both the frequency and the severity of migraine attacks. These adjustments can also reduce the body's response to stress, a known migraine trigger. Our chiropractor in Clayton can even help you identify potential triggers in your daily life so you can steer clear of them in the future.
Clayton Chiropractic: Your Source for Drug-Free Migraine and Tension Headache Relief
Make Clayton Chiropractic your source for drug-free migraine and tension headache relief -- and if you're a new patient, get started with a free consultation. Call us today at (919) 553-2225 for an appointment!