Chiropractic care for sports injury treatment in Clayton does more than eliminating back pain. At Clayton Chiropractic, our health team works with athletes and physically active individuals to help you overcome large or small sports injuries. Along with sports chiropractic, Dr. Karel Lloyd and our staff deliver functional rehabilitation, soft-tissue therapies, physiotherapy and Kinesio taping to support the movement as you heal.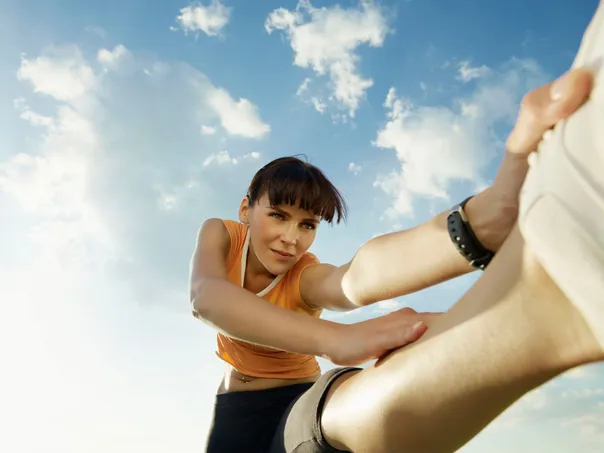 Whether you are new to chiropractic care or searching for sports injury treatment in Clayton, we invite you to Clayton Chiropractic for a holistic healing approach. In our efforts to deliver quality care, we answer common sports injury treatment questions but are always available to answer your personal concerns.
What Types of Sports Injuries Does Clayton Chiropractic Treat?
Physical activity is essential for better health, but it also comes with an injury risk. If you are injured, chiropractic care is a gentle healing treatment which also strengthens your body. Some of the more common sports injuries we care for include:
Muscle strains- pulled muscles can stop you in your tracks, but Dr. Lloyd helps you heal.
Sprains- joint injuries including knee, shoulder and elbow pain are gently cared for at our Clayton Chiropractic office.
Back pain and low back pain
Neck pain from a collision injury or concussion
Plantar fasciitis
Carpal tunnel syndrome
Tennis or golfer's elbow
Soft tissue injuries
What Types of Treatments Are Used for Sports Injuries?
Clayton Chiropractic uses a holistic approach to healing your sports injury. We are a drug-free, non-invasive center that focuses on using the strength of your body to heal itself. Dr. Lloyd uses a variety of techniques including:
Chiropractic adjustments and the Diversified Technique to position your spine and joints in a way that eliminates pain and restores your mobility.
Cold laser therapy to stimulate healing within the muscle tissues.
Kinesio taping to support injuries, increase circulation, decrease inflammation and allow mobility. The Rocktape is flexible, waterproof tape that we position over the injury to improve joint stability and let you continue to enjoy your favorite activities.
Soft tissue techniques such as the Graston Technique and Active Release Therapy to heal muscle injuries.
Massage therapy to eliminate scar tissue and restore flexibility.
Therapeutic exercises for rehabilitation, strengthening and stretching and including heat therapy to ease muscle tension and restore mobility.
How Do I Begin Sports Injury Treatment in Clayton?
If you are struggling with a sports injury or want to enhance your sport play abilities, speak with our chiropractor, Dr. Lloyd to discover how chiropractic services help you heal. Our sports injury treatment in Clayton also improves your physical abilities by strengthening your system to reduce future injuries, balancing muscles and improving flexibility. Chiropractic care also enhances your overall health by helping your body work together.
Do not delay if you are struggling with an injury. Many of our clients feel relief after one visit so schedule yours today by calling us at (919) 553-2225!